On the basis of reforming Tien Phong Trade and Transporting Services Co., Ltd which was founded in early 1993, TAN TIEN PHONG CO.,LTD (TTP CO.,LTD) renamed by License No.2949 GP/DN dated February 1st ,1997 issued by People Committee of Hanoi City. It is a leading company acting as an international freight forwarder in Vietnam.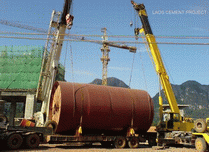 Tan Tien Phong is your reliable business partner in freight forwarding and logistics matters. The company proudly has a well-professional board of managers with over 20 years of business experience in shipping and freight forwarding fields. Moreover, it is smoothly operated by a team of accomplished and qualified staffs who are able to handle effectively and efficiently stevedoring, transportation, customs clearance, packing, warehousing, consolidating, shipping agent and creating favorable conditions to cargo on transit.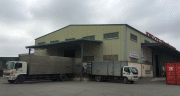 The main task of TTP CO., LTD is to facilitate your business. We seek to distinguish ourselves by providing the most possible flexibility and reliability in customer services. Hence, we provide the best compromise between cost, speed and reliability. Furthermore, Tan Tien Phong serves and meets all your shipping and freight forwarding questions. We are able to help you deciding your best solutions to new challenges with a view to promoting your business.
Like us on Facebook: www.facebook.com/tantienphongcoltd
---